Gin Party Box by Black Sheep – RRP £79.95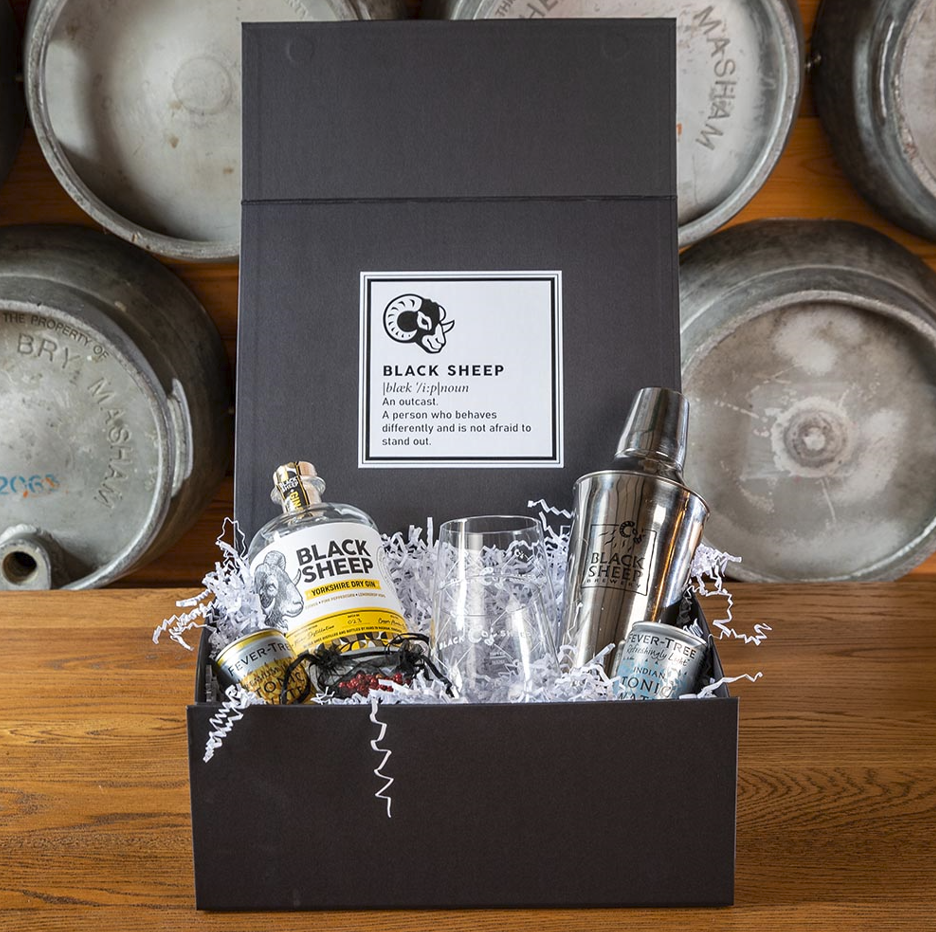 The Gin Party box is an ideal gift for any gin enthusiast. Black Sheep's Gin is a perfect take on the London Dry Gin style, bursting with citrus aromas and flavour with a blend of 14 botanicals including the spice of pink peppercorns and a touch of malt barley and Lemon drop hops in a nod to Black Sheep's brewing roots. The gin is handmade in Black Sheep's home town of Masham.
The hamper also comes with two flavoured tonics, as well as a branded shaker and two beautifully decorated tumblers, perfect for your Black Sheep Gin after a long day.
This hamper includes a bottle of Sheep Dip, a small batch, handcrafted, premium blended malt Scotch whisky. Inspired by the illicit distilling practiced by farmers of old, Sheep Dip marries together 16 single malt whiskies in an enigmatically refined blended malt that packs plenty of punch.
This is accompanied by a branded hip flask and a Black Sheep neck buff. The perfect gift for any whisky lover.