Round off the year with a fun, premium and personalised CEWE Advent Calendar and give the gift of joy before Christmas has even arrived. With a little help from Boots Photo powered by CEWE, you can kickstart the festivities with a personalised CEWE Advent Calendar – merging the joy of your favourite photos with tasty chocolate treats we've come to know and love.
This impressive range features six different calendar variations and combines your favourite memories with our favourite chocolates. The possibilities are endless!
This advent calendar is a great choice for children and adults alike. Simply select a photo that will put a smile their face every morning and place it on a format that suits. Choose between small or large, portrait or landscape format and add wide range of Christmas motifs and frames for a festive finish. Each advent calendar is then filled with a kinder® treats to make every morning of December as delicious as the next.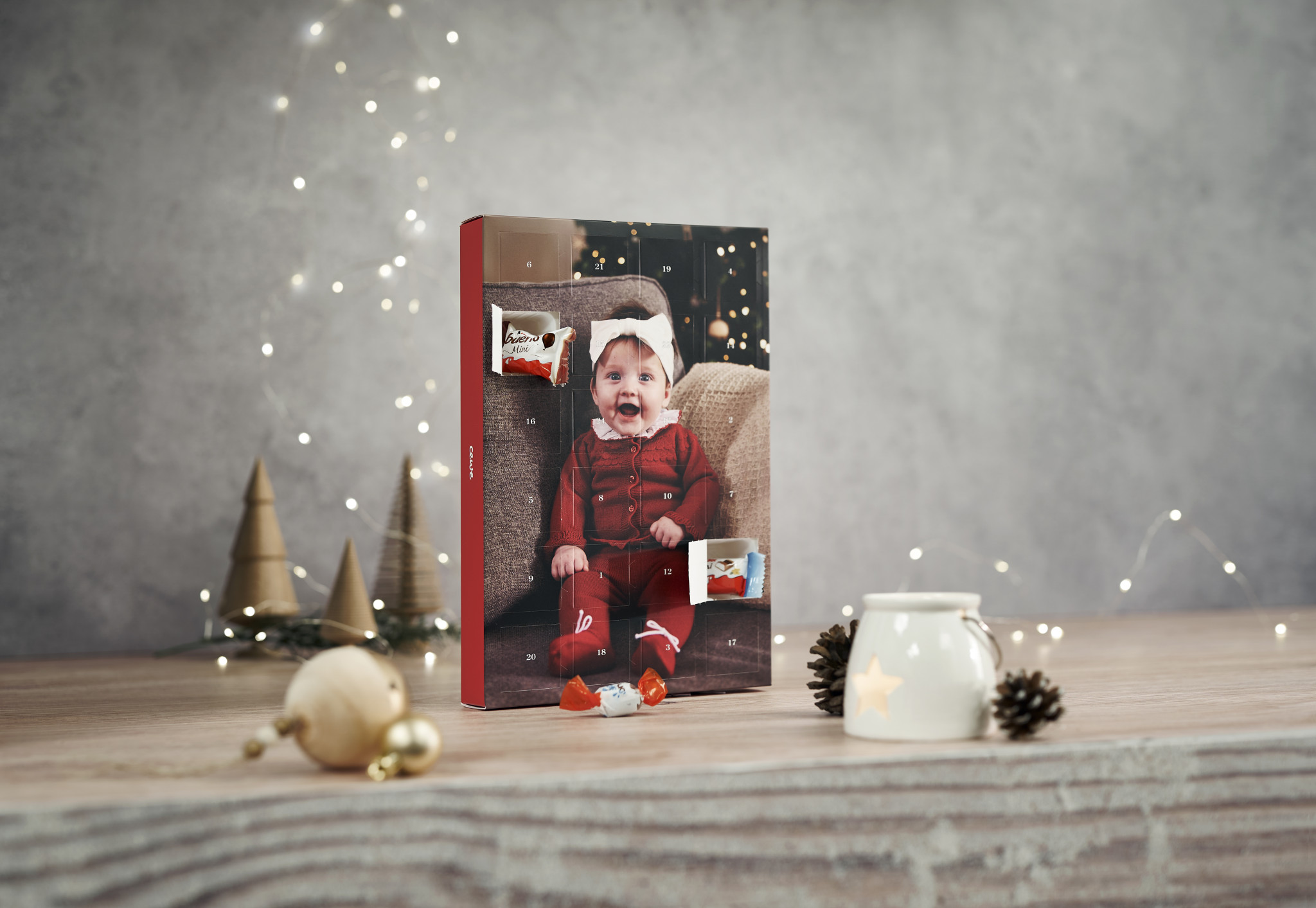 Double the joy behind every little door. At first glance, you may not realise that each door is printed with your own photos on the inside! Complementing your kinder® chocolate, you or a loved one can enjoy not one, but two surprises every morning in the countdown to Christmas.
Forget the notion that advent calendars are a throwaway novelty and treat your loved ones (or yourself!) to something a little more premium. Containing an assortment of Ferrero kisses, Rocher and Raffaello balls – this premium calendar is one for the chocolate enthusiast in your life.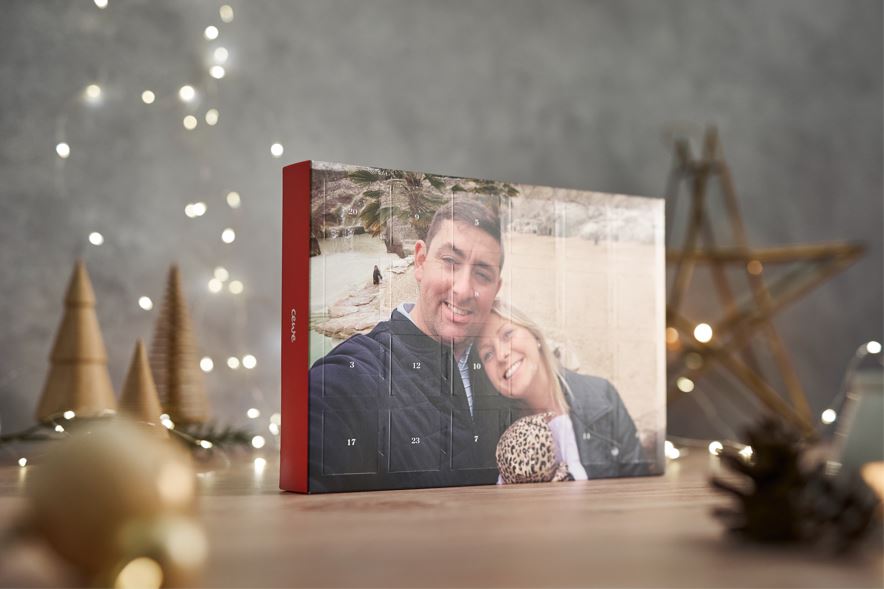 Filled with eleven kinder® surprise eggs plus kinder® chocolates, this advent calendar is as impressive as they come. Majestic in both size and quality, we can guarantee pure delight behind each door. Choose your favourite photograph to grace the front of your advent calendar, then sit back and enjoy the surprise treat that unfolds as you open each day.
If you are looking for something a little more health conscious but equally as personal, exciting and thoughtful, a CEWE Photo Advent Calendar opens up a whole new door (or 25 to be exact!). Ideal as a way to reconnect with loved ones and put a name back to the face, choose a cherished memory or favourite snap to place behind each door.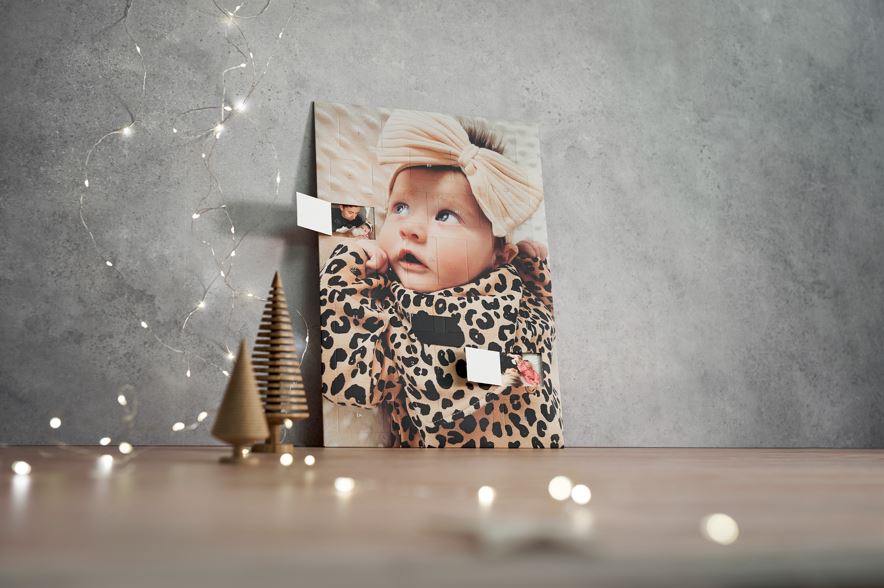 Perfect for treats for your furry friend or those looking to add an extra element of gifting to their advent calendar, a CEWE Fill Your Own Calendar allows you to be even more creative. Ideal for beauty enthusiasts, you can customise with their favourite beauty or fragrance products. Packed with pocket-sized favourites, they're guaranteed to love every gift behind each door.